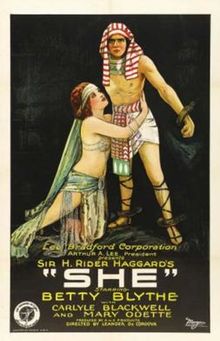 'She' 1925 Silent Film + intro on Sir Henry Rider Haggard
September 29, 2019 @ 4:00 pm

-

6:00 pm

|

£10
A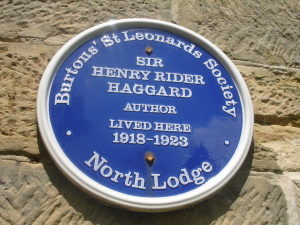 showing of the 1925 silent film She with introductory talks by Christopher Maxwell-Stewart and Olga Mamonova on the life and works of St Leonards resident, Sir Henry Rider Haggard.
She was one of Rider Haggard's most popular works, together with the famous King Solomon's Mines and its sequel, Alan Quartermain.
The film was co-directed by Majorie Vint's husband, Bertie Samuelson. Marjorie was a pioneering feminist member of a local Hastings family who broke the conventions of her day by becoming the actress Marjorie Statler and marrying the Jewish film director Samuelson. She appears in the film as ancient Egyptian priestess, Amenartes.

Pianist Mick Bolton will accompany the film on the Kino's grand piano.

Tickets: £10 (Members £8) – Bookings/enquiries: info@burtonsstleonardssociety.co.uk