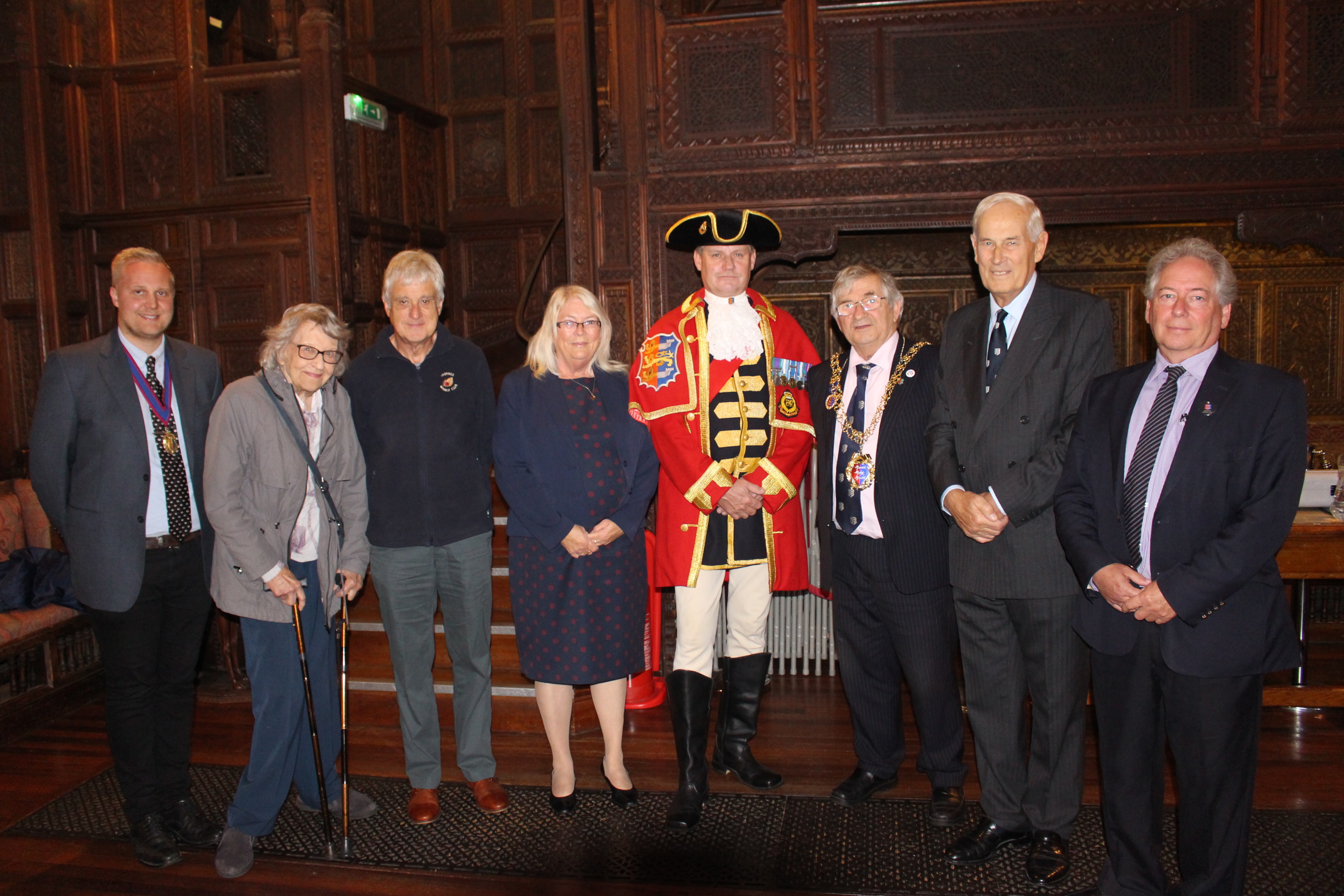 (Photo by Kevin Boorman)
Press Report – Lord Boyce talk at Hastings Museum on Sunday 13 October
There was a large and captivated audience at the talk by Lord Boyce, Warden of the Cinque Ports and Admiral of the Fleet, on Sunday 13 October.
Organised by Hastings & St. Leonards Society for 'Hastings Week', the event was held in the Durbar Hall at Hastings Museum and Art Gallery, with the Mayor and Deputy Mayor of Hastings, other representatives from Hastings Borough Council, Pam Brown OBE (who was Mayor of Hastings when Lord Boyce was installed as Warden of the Cinque Ports) and also representatives from the 'Hastings Week' committee present.
Lord Boyce gave a highly informative and entertaining talk on the Cinque Ports as the "Cradle of the Royal Navy" and the Royal Navy today. The talk was introduced by Hastings Town Crier, Jon Bartholomew, who reminded the audience of Hastings' historic title of "The Premier Cinque Port".
Hastings & St. Leonards Society's committee members expressed gratitude to Lord Boyce for coming to give this talk at his own expense. There were presentations to Lord Boyce from Dr. Chris Joyce, the vice-chair of H & St. L Society, Jon Bartholomew (on behalf of HBC) and the Mayor of Hastings, Cllr. Nigel Sinden.
Steven Whitford (secretary H & St. L Society)
14 October 2019