We have been sent an official copy of a BBC programme broadcast in November 2018 on the 'Diving Tower' project as talked about by Colin Booth at our last open meeting.
BBC South East Today 151018 – Diving Tower
Here are the notes we issued together with a couple of slides which he showed.
Notes From the Open Meeting on February 25th
1. Colin Booth: Presentation on his 'Diving Tower' project
Colin's intention is to: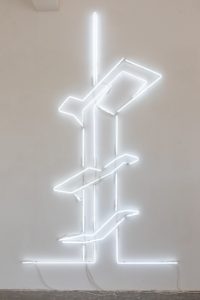 i) Commission a life-size, 12 metre high, concrete and LED rendition of the iconic
diving tower, once the centrepiece of Sidney Little's celebrated 1930s Hastings &
St Leonards Bathing Pool – in its day, the largest Lido in Europe.
ii) To re-energise a geographically unique, though long-neglected coastal site;
kick-starting its return as a vibrant public space, with a meaningful sense of
community engagement and ownership.
iii) To engage the broader community of the town in both remembering the past,
celebrating the present and looking forward to the future. Residents will be
invited to contribute old photographs and films of the old bathing pool for an
exhibition.
(iv) Siting: On the foreshore, directly opposite the original site of the Old Bathing
Pool, marking a new destination point for walkers, beach users and cyclists along
existing routes. The diving tower will make a strong visual and conceptual link
with the celebrated Hastings Pier to the east and Modernist icon, De La Warr
Pavilion, 4 miles to the west. At night, it will be a glowing beacon for fishing boats and cargo ships in the Channel and planes on the Gatwick flight path.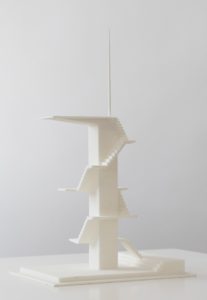 The artist, Colin Booth, has had a studio on the site for over 20 years. In 1996 he
set up Electro Studios and esps (Electro Studios Project Space) on Seaside
Road, which directly overlook the site.