West Hill (Hastings) Local Heritage and Community Festival Project
The project to research the history of the West Hill area in Hastings runs until May 2020, and the work is well underway. A team is putting together an exhibition, which will be displayed at the West Hill Community Centre during the weekend of the Community Festival (20–22 September). A heritage trail leaflet, highlighting the points of interest, is also being produced for distribution at the festival.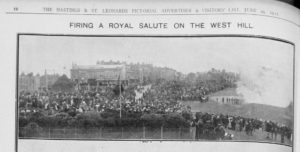 The area of research extends from the Ladies' Parlour (the height adjacent to the Castle ruins) broadly northwards to include Emmanuel Church. Hastings Castle, which is actually on Castle Hill, is not included in the project, as this has been extensively researched already. There is a great amount of local history interest in the West Hill area. Topics for the exhibition include: Ladies' Parlour; St. Clement's Caves; former windmills; funicular railway; café; 'lighthouse'; public houses; Emmanuel Church; former Priory Road school; residential development. Old maps help to tell the story of the development of the area since the early 19th century, and it is fortunate that there are many photographs in newspaper archives and picture postcards showing scenes on the West Hill. A booklet on the history of the West Hill will be produced at the end of the project, and this will be available free (limited to 300 copies).
The project includes recording personal reminiscences of the West Hill, and there is an oral history session at the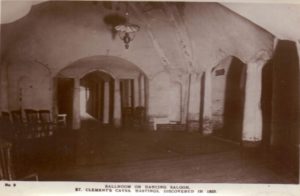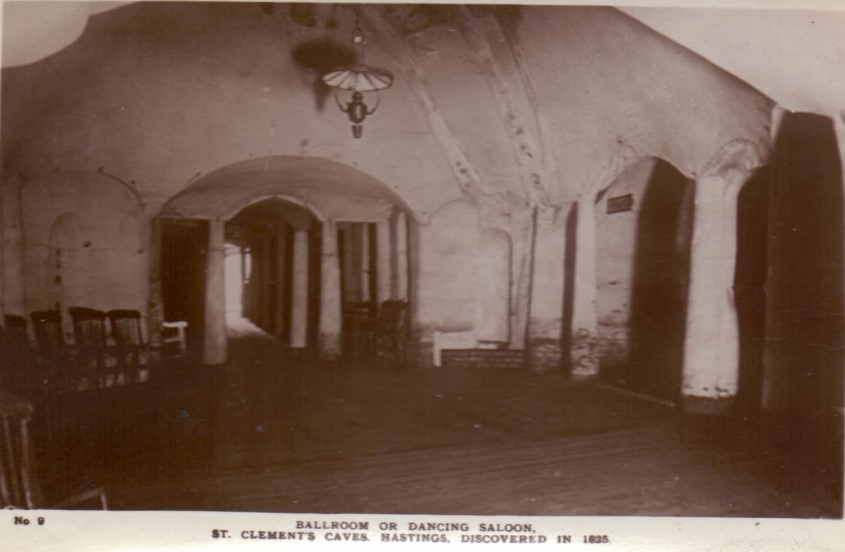 West Hill Community Centre on Wednesday 3 July (10am – 12.30pm). As this day-time slot may not be suitable for all persons interested in being involved in the oral history recordings, a further session at a weekend or in an evening will be arranged for later on in the project. It must be pointed out that you don't need to be a long-standing resident or senior citizen to have interesting reminiscences of the West Hill. Home visits to record reminiscences can also be arranged by e-mailing the Society's secretary: hstlsoc@gmail.com
The Community Festival opens with a concert by the professional Benyounes Quartet at Emmanuel Church on Friday 20 September (7.30 pm). The concert is free but a ticket is required. We will announce on the website when requests for tickets are being taken. Emmanuel Church is also holding an open day on Saturday 21 September (12 – 4 pm) when there will be a rolling slideshow giving the history of the church. It is hoped to play some of the oral history recordings at this open day event.
See below for a list of events.
The grant of £8,500 from the National Lottery heritage Fund provides for the production of the exhibition, heritage trail leaflet, booklet and oral history recording; also for the concert at the Church and some of the other events at the Community Festival and for the public liability insurance the Society required as organiser of the festival.